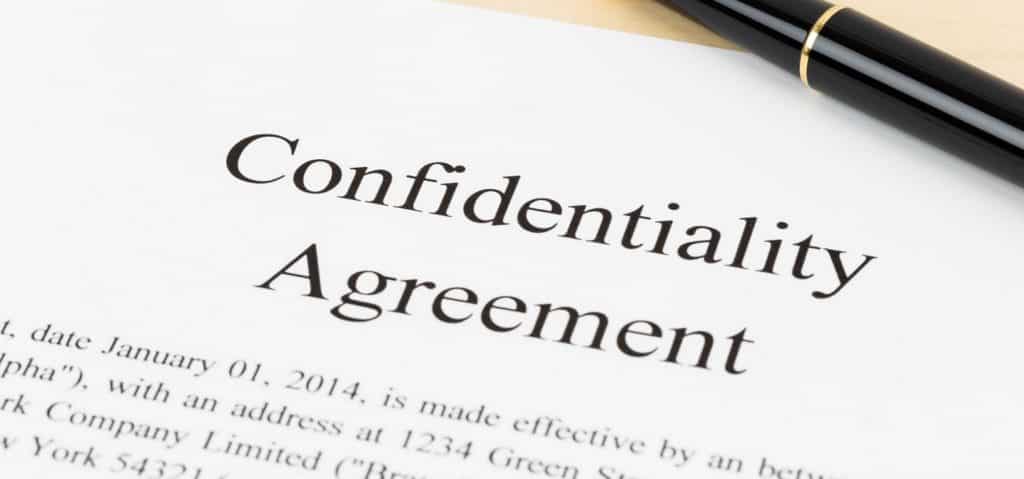 Non-Disclosure and Confidentiality Agreements: Why They're Important and Why Interested Buyers MUST Sign One
The sale of a business is very confidential for parties involved, the seller and the prospective buyer. Most business brokerage companies require interested buyers to sign a Non-Disclosure and Confidentiality Agreement prior to disclosing detailed information about the business, such as the name, location, and financials. To many interested buyers, signing this agreement can feel like a hassle to simply know the name of the company and where it's located, but this is a very necessary step to protect the financial and intellectual property rights of a company that is for sale.
There are 3 significant reasons why interested buyers must sign Non-Disclosure agreements prior to learning detailed information about businesses for sale.
When the public knows a company is for sale, this can negatively impact public perception of the business, which may impact sales for the current owner. It's important for the owner to protect the customer base he or she has built. Transfer of ownership should be announced in a professional, and tactful way once negotiations have been made and closing is complete. A non-disclosure helps prevent local rumors or 'hear say' about a company being put up for sale.

When current employees find out the owner has decided to sell the business, they can become concerned about their job security and begin looking for employment elsewhere. Having a non-disclosure in place helps prevent the company's top talent from leaving the company before the deal is announced. Losing talent, such as a skilled craftsman or popular chef, can be a big deal when profits depend on these people.

Proprietary information must be revealed to interested buyers to show the company's value and selling strengths, such as secret recipes or lucrative contracts. Some potential buyers might not end up purchasing the company even after they find out this information. A non-disclosure is important in situations like this to ensure that proprietary information about the business remains confidential.
At Brand Business Brokerage, we know most business owners do not want anyone but genuinely interested buyers to know their business is for sale. Businesses must maintain the critical element of confidentiality in the transfer of ownership. Contact us to request information about our current business listings. If you're interested in selling your business, we will get you connected with a knowledgeable business broker who will assist you every step of the way.